The Erie Extension Canal was the major means of travel from Pittsburgh to the Great Lakes from 1840-1871. This canal system was vital to the iron industry in western Pennsylvania before the introduction of the railroads.

Greenville's Canal Museum preserves some of the history of the Erie Extension Canal. Visitor's to the area will find it on Allan Avenue (the site of Lock No. 22). The museum's hours vary so be sure to call and get the current schedule if you plan to visit (724-588-7540 or 588-4810).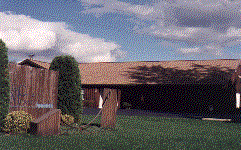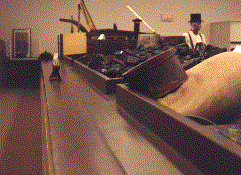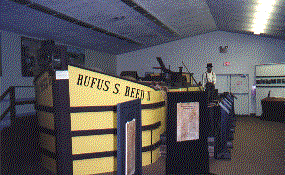 Inside the Canal Museum, visitors will find various artifacts and historical information from the canal era, including a replica of the Rufus S. Reed -- a typical canal boat.
Guard Lock #10
This is the last remaining lock from the Erie Extension Canal. Interested visitors will find it in nearby Sharpsville, Pennsylvania along the Shenango River.